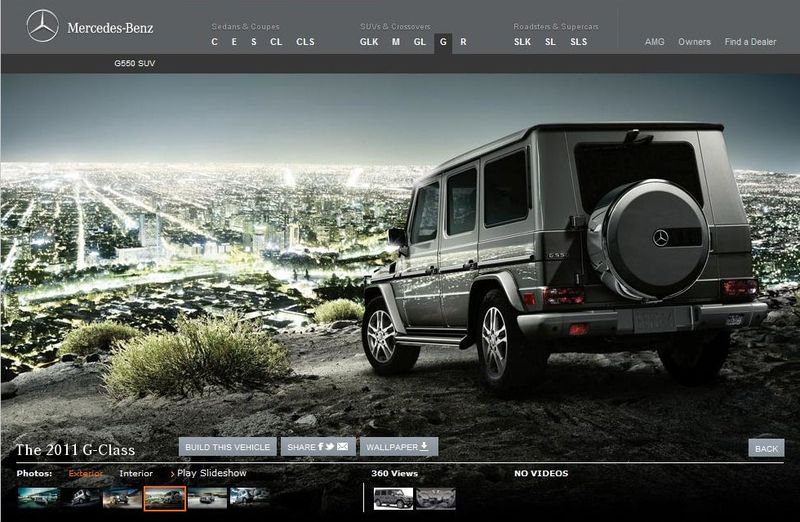 There are many reasons to pay extra buck to buy G55 AMG over a regular Mercedes Benz G550.  Super-charged 5.5L V8 engine produces 500PS compare to 382PS, dual side exhaust, bigger rims and wider fenders only come with the G55...  Well, it supposed to be.  
Check out the picture above, as you can see, the wheels are for G550, there are no dual side exhausts, and it even has the G550 badge with out the AMG one on the right side.  Clearly, it is a picture of Mercedes Benz G550... except for the wider fender.  This particular G550 has an AMG wide fender for G55.  You may be able to tell buy the rear side marker, but the screen shot above is from Mercedes Benz USA website.  
メルセデスベンツ Gクラスを購入する際、G550ではなくG55 AMGを選ぶ理由はたくさんあります。500馬力を発生するスーパーチャージャー付5.5リッター V8エンジンやデュアル・サイド・エキゾースト、そして大きなホイールやフェンダーはそのほんの一部です。 G550では、上記の特別なパーツは付いてこない...はずなのですが。
上の画像をご覧ください。 これは北米メルセデスベンツのウェブサイトにあるG550のページのスクリーンショットです。 ホイールはG550のものですし、デュアル・サイド・エキゾーストもありません。 エンブレムもG550とあるだけで、AMGのものはみられません。 どこからどう見てもG550なのですが、フェンダーだけがG55用のワイドなものが装着されています。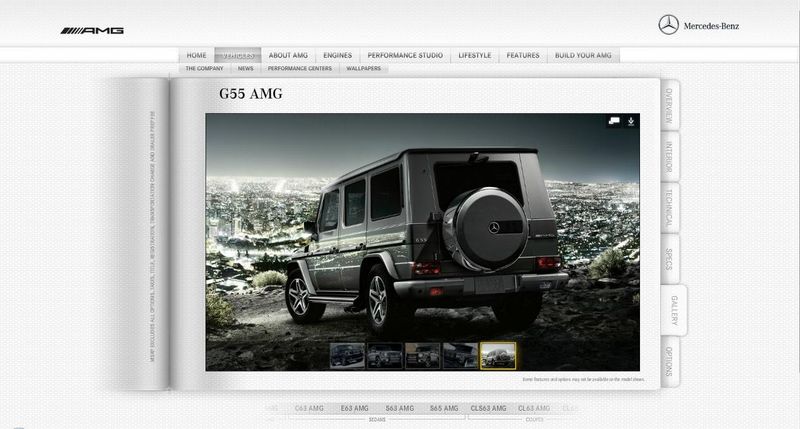 Now let's jump to the AMG website...
では、今度は本国ドイツのAMGのウェブサイトに飛んでみましょう。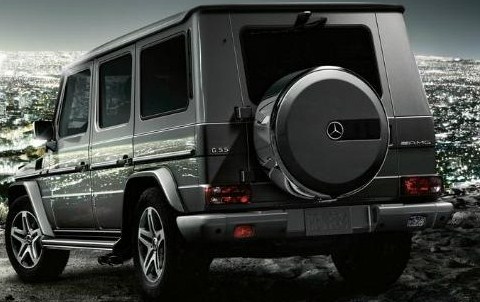 What we see here is a G55 AMG, with dual side exhaust, 19-inch wheels, G55 and AMG badging.  It comes with AMG wide fenders ofcourse.
これはAMGのサイトに乗っているG55 AMGです。 デュアル・サイド・エキゾーストに19インチホイール、G55やAMGといったエンブレムも確認できます。 そして当然、フェンダーはAMGのワイドなものです。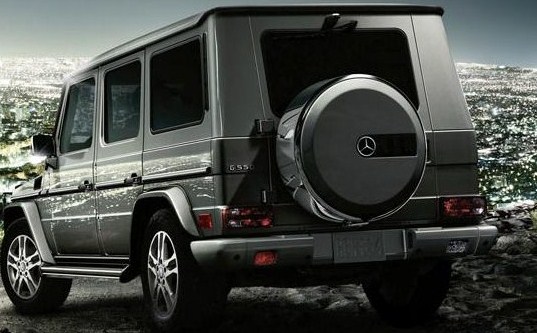 Let's go back to the MBUSA website.
It might even looks like someone photoshopped the wheels to the regular G550 one, erased the exhaust, added the rear side marker and changed the budging in the rear panel.  However, that someone forgot to change the fenders...  
What we cannot understand is, why MBUSA didn't use the image below when this is just the perfect G550... without AMG fender...
一方、こちらは北米メルセデスのウェブサイト。
もしかすると、G55の写真をベースに、ホイールをG550のモノに変え、エキゾーストを消し、エンブレムを変更したのかもしれません。 そして、フェンダーだけ変え忘れてしまった。 その可能性は十分にあります。
しかし不思議なのは、ナゼ下の画像を使わなかったのか...。 メルセデスはちゃんとG550の写真(下)を持っているのに...。